Bench pressing in a room full of sweaty strangers, cleaning every piece of equipment after use and listening to the annoying sounds of electro echoing out from the gym spin class, has now become a thing of the past. Having a gym in the comfort of your back garden means no unnecessary travelling, not having to wait for anybody to finish using the squat machine so you can complete your circuit, you can work out when YOU want, and best of all - its FREE!
Getting Summer body ready? No problem, we've got your covered. All of our Garden rooms are built with the necessary materials to ensure a long lasting, maintenance free building. Every garden room entails a different type of specification to suit its need for purpose. Below you will find our recommended specification for your very own home gym:
- Extra floor runners: All of our garden rooms come with the necessary amount of floor runners (what the floor is nailed too). However, adding extra floor runners to your home gym will increase the floors strength which is necessary for weight training and intense cardio workouts.
-Extra height: Our bespoke garden rooms have a standard height of 6ft10'' internally at the peak and 5ft10'' at the shoulder. Increase the height by up to 12'', in 4'' increments to allow maximum space for your overhead presses.
+ 4inches (x1 extra height) +8 inches (x2 extra height) +12 inches (x3 extra height)
-Shelving: Have as many shelves running the length or width of the gym as you would like. The speakers have got to sit somewhere, right?
-Overhangs and extensions: Add an overhang or extension to your home gym. Maybe you would like a separate storage room for your equipment? Or a dry area outside to cool down from a hefty workout?
4ft/5ft double doors: Gym equipment is generally heavy duty so a set of double doors to provide easy access is definitely a popular feature for our home gym goers.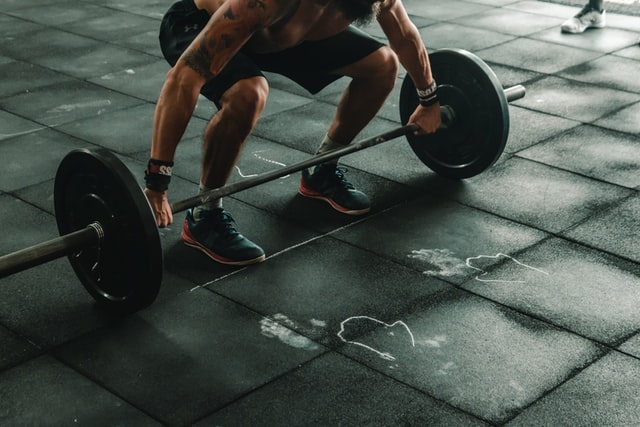 Feel free to get in touch with the makers of our stunning Garden buildings to discuss with an experienced, friendly staff member what YOU would like for your very own home gym. The ShedSale team will not only help you design and order your new garden gym, but will also deliver and install it for you - Free of charge!